~ The Swashbuckling Pirate Adventure Game ~
A pirate's life adventure tale!
Gather yer mates…
divvy the rum…
roll yer bones…
an' let yer cannonballs fly!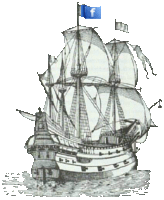 Join our crew for Kickstarter updates.
* You can unsubscribe at any time by clicking the link in the footer of our emails. For more information, please review our Privacy Policy.


We use Mailchimp as our marketing platform. By clicking subscribe, you acknowledge that your information may be transferred to Mailchimp for processing. You can learn more about Mailchimp's privacy practices here.
Copyright © Dice Roll Games – All Rights Reserved.